A legacy of trust and growth
The vision of a man 30 years back and taking a step ahead of times led to the inception of VMC.

A journey started by Mr. Vallabhji Gala took him to Germany where he came across a fully automated chain manufacturing machine which could manufacture plain gold and silver chains in a fraction of minutes.

The strategic mind of Vallabhji sensed a huge business opportunity here and decided to get the machine to India.

Battling all kinds of challenges, he managed to make a mark in the jewellery industry by importing a machinery that was innovative and opened up a new market for fully automated gold chains.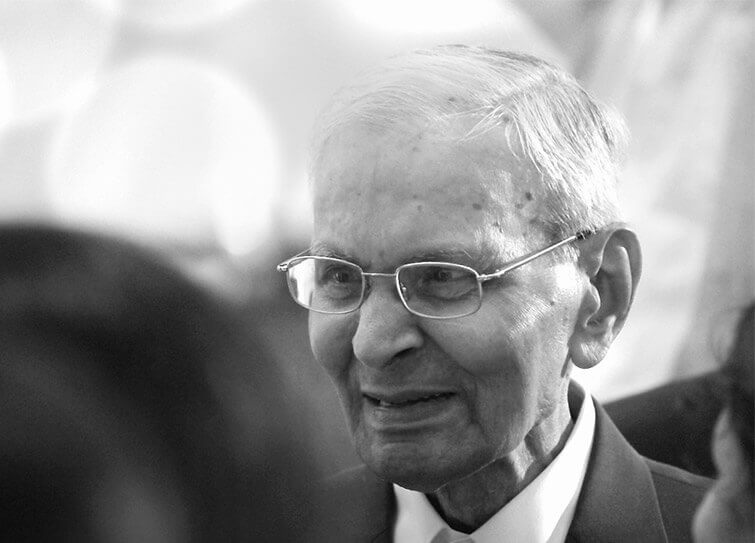 Spirit of Integrity
We believe in achieving highest levels of customer satisfaction by focusing on delivering quality and ensuring maximum value for money by virtue of transparency, accountability and honesty.
Shri Vallabhji Malsi Gala
At a Glance
Entered the jewellery business in 1977
Established Vallabhji Malsi & Company formally in 1981 in Mumbai, India
Manufacturer, exporter, wholesaler, retailer and importer of gold and diamond jewellery
One of the top three gold jewellery exporters from India since 1994
Recognised by the Government of India, as a Trading House status holder
Preferred supplier to many reputed retailers in India and many traditional jewellers across the globe
Offers a comprehensive range of exquisite 22K plain gold jewellery and 18K diamond studded jewellery of the highest standards
Associated with World Gold Council (WGC) from last 2 years
One of the prestigious suppliers of AZVA, a Bridal 22K plain gold jewellery brand, owned and promoted by WGC
Milestones
1977

Installed the first of its kind fully automated chain manufacturing machine in Kutch region of Gujarat

1981

Formally established Vallabhji Malsi & Company

1991

Started exports to NRI wholesalers and retailers in USA and UK

1992-2005

Expanded the export footprint

2006

Promoters took interest in retail under the umbrella of Antara jewellery and started its first showroom in Dadar

2008

Opened the second showroom for Antara in Borivali

2009

Opened office in Kolkata

2010-11

Awarded the first position in the plain gold jewellery segment by the Gem & Jewellery Export Promotion Council (GJEPC). The award was given by Mr. Narendra Modi when he was the honourable Chief Minister of Gujarat

2012

Appointed as one of the prestigious suppliers for Azva

2014

Opened office in Ahmedabad, Shifted to bigger and spacious office in Mumbai, Showcased its jewellery at Oscars
Manufacturing
Manufacturing is more than just putting pieces together. When ideas, quality and perfection come together, we get what VMC offers. Many hands, many heads and many hearts produce beautiful design and impeccable craftmanship.
5,00,000+
jewellery pieces crafted in a year.
1,500+
Working with over 1500 people to create jewellery that are original and in tune with the latest trends.
70+
workshops spread all over India.
30-40
artisans in each workshop.
50%
artisans working exclusively for VMC.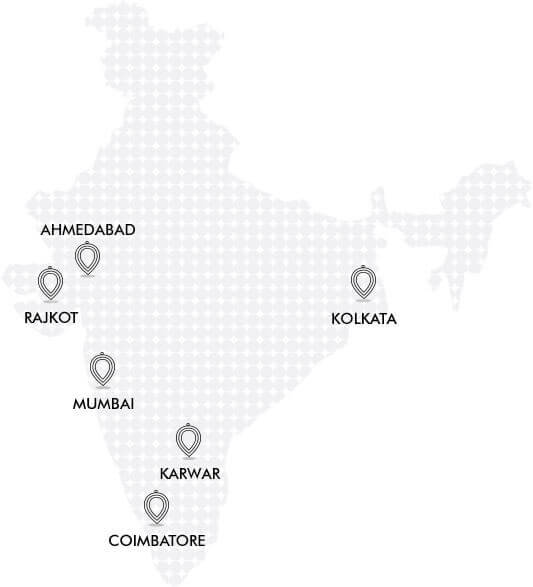 Recognition
Awards received for the best performance in export of gold jewellery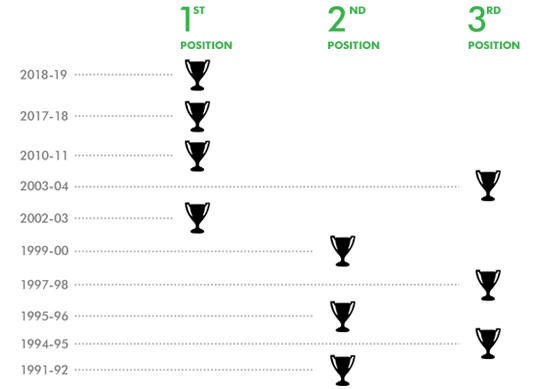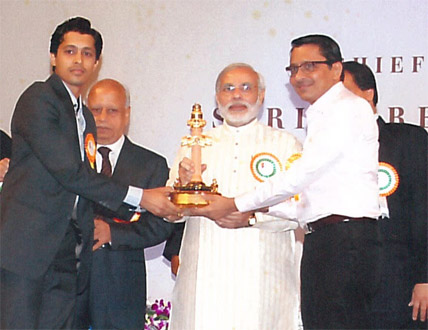 Awarded the first position in the plain gold jewellery segment by the GJEPC. The award was given by Mr. Narendra Modi when he was the honourable Chief Minister of Gujarat
CSR
Corporate Social Responsibility
VMC always believes in sharing its prosperity and profits earned from its business.VMC's partners and promoters are actively involved in CSR activities since its inception. The company has been involved in various areas of social responsibility in the following ways:
Education

Through contributing to foundation which facilitates education to poor and needy students on merit for primary, secondary and higher education.

Medical

Through facilities and medical camps arranged in villages and small towns for health of children, women, physically handicapped, retired and senior citizens for malaria, malnutrition, mental health and other diseases

Social Awareness

Through projects like "Satyamev Jayate" " Beti Bachavo" and other relevant projects carried out by various communities in Gujarat, Maharashtra and Rajasthan

Eradication of extreme hunger and poverty

Through well managed foundation mainly working in villages and small towns

Natural calamities

Through social action for manpower creation for adopting orphan children for their protection, food, education, health and better living

Food and health of Gaushalas / Goshala

Through contributing towards protective cow cattle centre / ranch

Adoption

Through social action for manpower creation for adopting orphan children for their protection, food, education, health and better living

Prime Minister's National Relief Fund

Through regular contribution to the fund

Relief project

Through helping drought affected people and supporting them in agricultural activities
Contact